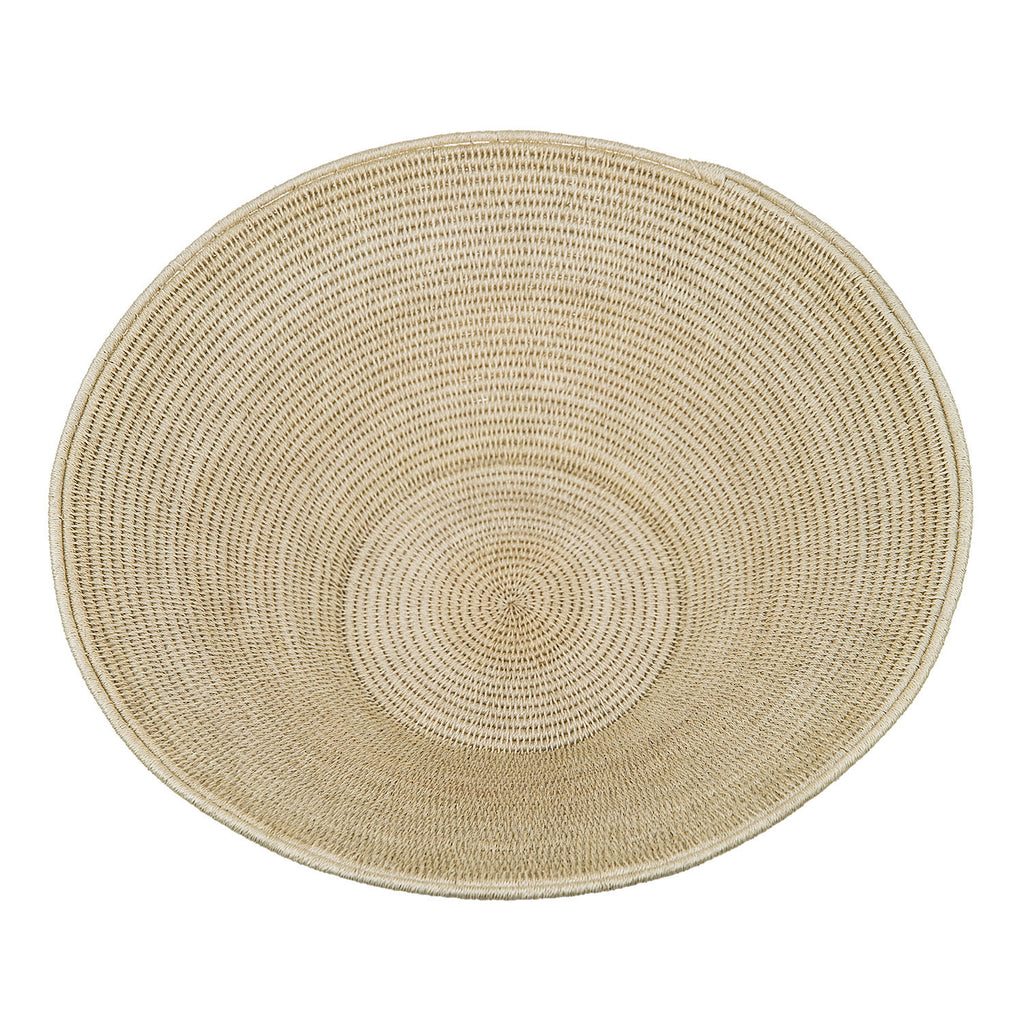 Tintsaba
Classic Basket - Tan
$18.00 $30.00
or make 4 interest-free payments of $15.00 AUD fortnightly with
More info
Details
Add an element of natural texture to your home with the stunning Classic Basket in Tan.  Handmade with much love, attention to detail & skill, it takes hours to spin the fine yarn, dye it & complete the weaving of a basket - up to fifty to be precise! Tintsaba baskets are recognised as world class, transcending the traditional craft into gallery art. As a decorative wall or table item, the earthy natural colours of the Classic Basket work well as a stand alone decorative piece or combined with a Protea basket, add personality to your home.  
Values
People Loving - By buying a Classic Basket you are supporting business that delights in empowering their employees through training, education & Fair Trade practices.
Planet Loving - Tintsaba use natural dyes such as tea along with GOTS certified organic dyes, sustainable Sisal fibres & recycled water, ensuring they are as kind to the environment as they are to those working for them.
Handcrafted - Each Classic Basket is carefully made by a skilled craftsman in the Northern Hhohho region of Swaziland.
The Good Life - Fill your living space with natural fibres - it's great for your body & your body.
The Specs
Materials: Sisal dyed using GOT organic dyes.
Size:
Small: 16cm diameter.
Medium: 22cm diameter.
Large: 31cm diameter.
Country of Origin: Swaziland
About Tintsaba
Tintsaba brings you beautiful jewellery & homewares made by beautiful people. Based in the Northern Hhohho region of Swaziland, Tintsaba employs local women for a fair wage & trains them to become master weavers, silversmiths & managers. Each Tintsaba basket, earring, or ring is delicately handcrafted by one of these women.
Aspiring to be sustainable across all aspects of operation, Tintsaba adhere to Fair Trade practices & make their baskets & jewelry disks from sisal, a hardy & invasive plant species. The sisal is then stripped, cleaned, spun & dyed with GOTs certified organic dye to create stunning homewares & jewellery.
Reviews