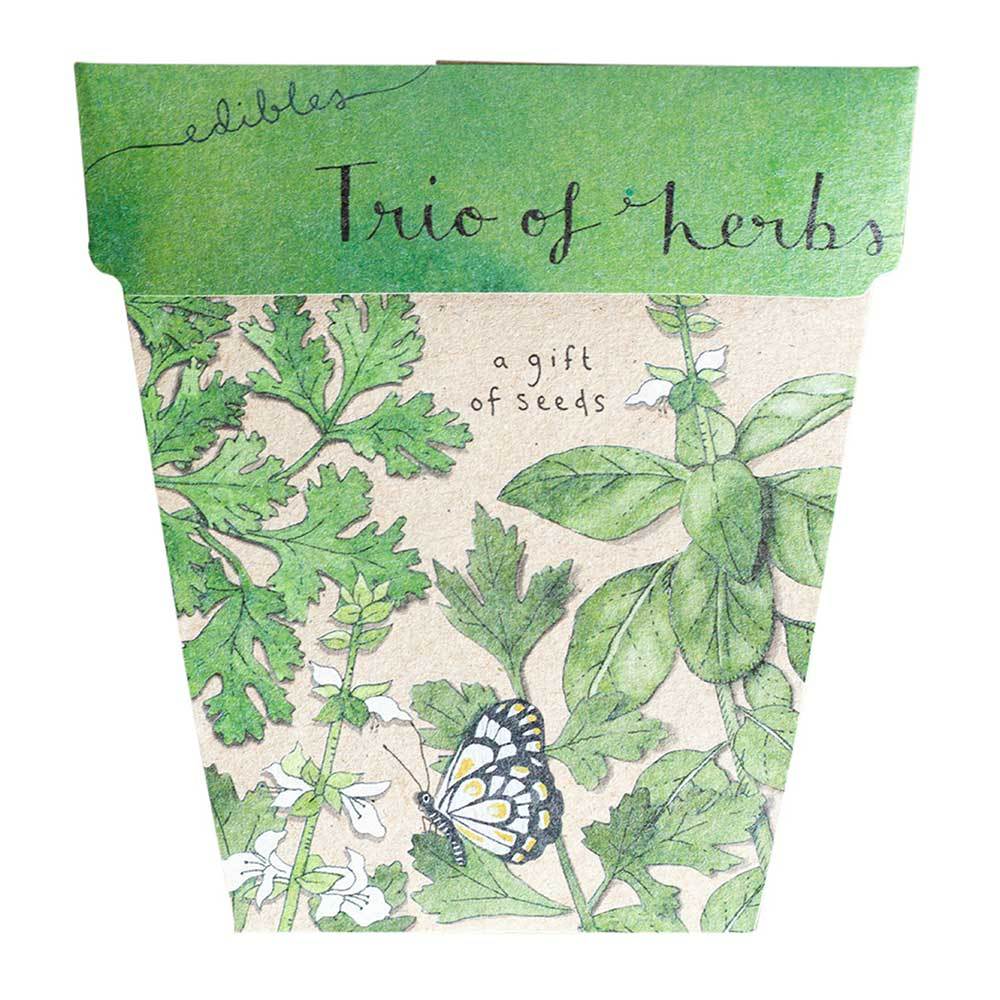 Sow 'n Sow
Trio of Herbs Gift of Seeds
$9.95
or make 4 interest-free payments of $2.49 AUD fortnightly with
More info
Details
Brighten someone's day with this gorgeous Australian Native. Each card features beautiful original artwork by Daniella Germain & includes a packet of Billy Button seeds, a plastic plant label & sowing instructions.
Values
Planet Loving - Each Billy Buttons Gift of Seeds contains non-hybrid, open pollinated, non GMO varieties of seeds to plant & the packaging is made from 100% post consumer waste recycled card. The card is compostable & recyclable, & the plant labels which are included with each Gift of Seeds are also recyclable.
The Good Life - Take a moment to unwind through the relaxing power of gardening with this convenient eco-friendly greeting to grow.
The Specs
Includes an illustrative, non-toxic plastic plant label to mark where your seeds are planted.
Comes with a recycled kraft envelope for mailing.
Materials: 100% recycled paper.
Seed details & care: Perfect to sow in spring and summer, simply scatter the seeds, cover with a thin layer of soil in a sunny position & keep moist until germination.
Variety: Basil: Sweet Genovese, Ocimum basilicum, Parsley: Italian, Petroselinium hortense, Coriander: Fiesta Green, Coriandum sativum.
Size: Dimensions - 12.6 x 0.2 x 13.2cm; Weight - 0.014kg.
Country of Origin: Australia
About Sow 'n Sow
Sow 'n Sow combines a love of gardening with a flair for design to produce products to delight people with green (& not so green) thumbs! Each Sow 'n Sow Gift of Seeds combines a greeting card with a packet of seeds to create an eco-friendly gift that grows.
Sow 'n Sow's products are made in Australia using environmentally-friendly materials including 100% recycled paper. The Gift of Seeds is an eco-friendly greeting to grow.
Reviews