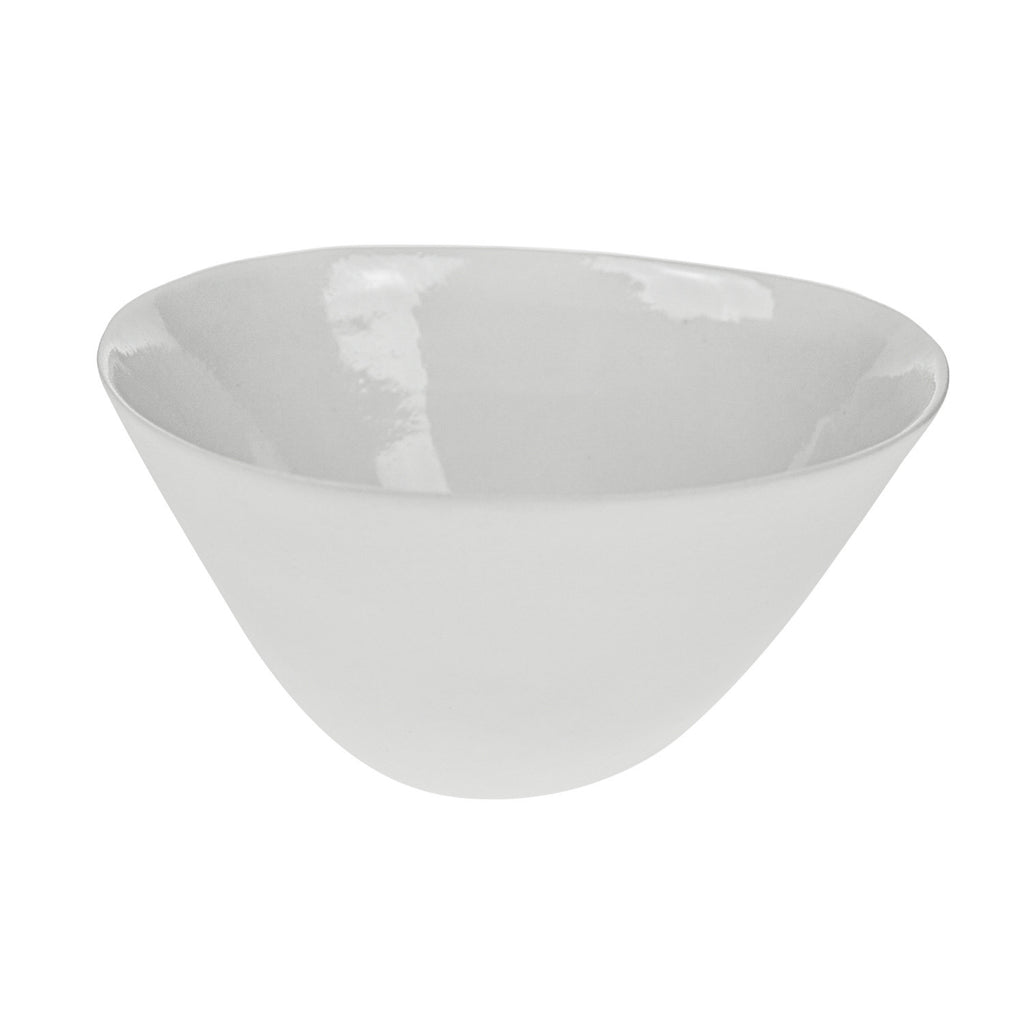 Eucalypt Homewares
Triangle Bowl in White (Eucalypt Range)
$24.00 $40.00
or make 4 interest-free payments of $6.00 AUD fortnightly with
More info
Details
Life is too fleeting not to use beautiful things, & these ceramics are indeed that! Designed to stand-alone & mix & match, each piece of handcrafted Eucalypt Homewares is as functional as it is beautiful. These are the most useful little bowls for salt, pepper, spices, chopped herbs ... the list goes on. Perfect for soups, deserts or nibbles, this plate is so versatile you will find not many meals going by without it getting used.
Values
Handcrafted - From mixing & hand tinting clay bodies, casting & hand-forming, trimming & sponging & glazing & sponging, tissuing & firing, sanding & packing… it's the joy of the tactile & the love of the process.
The Good Life - Sharing a meal with the ones you love is great medicine for the soul.
The Specs
Materials: Clay (ceramic) & glaze (food safe)
Size: 80 x 160mm
Colour: Eucalypt White
Features: Microwave & dishwasher safe. However please note that care should be taken not to create extreme changes in temperature as this may damage your ceramic piece.
Note: Please note (& celebrate) that because all pieces are handcrafted they vary slightly from one to another.
Country of Origin: Australia
About Eucalypt Homewares
Inspired by the native bush landscapes of Western Australia, every plate, bowl & cup from Eucalypt Homewares pays homage to the beauty of the Aussie outback. Melanie Sharpham & her team create each slip-cast ceramic piece from beginning to end, delighting in the joy of the tactile & love of the process. Eucalypt Homewares is guided by the simple mantra that life is too fleeting not to use beautiful things. Each ceramic piece speaks of the majesty & delicateness of the eucalyptus tree, while still being robust enough to endure the rigours of everyday use.
Reviews