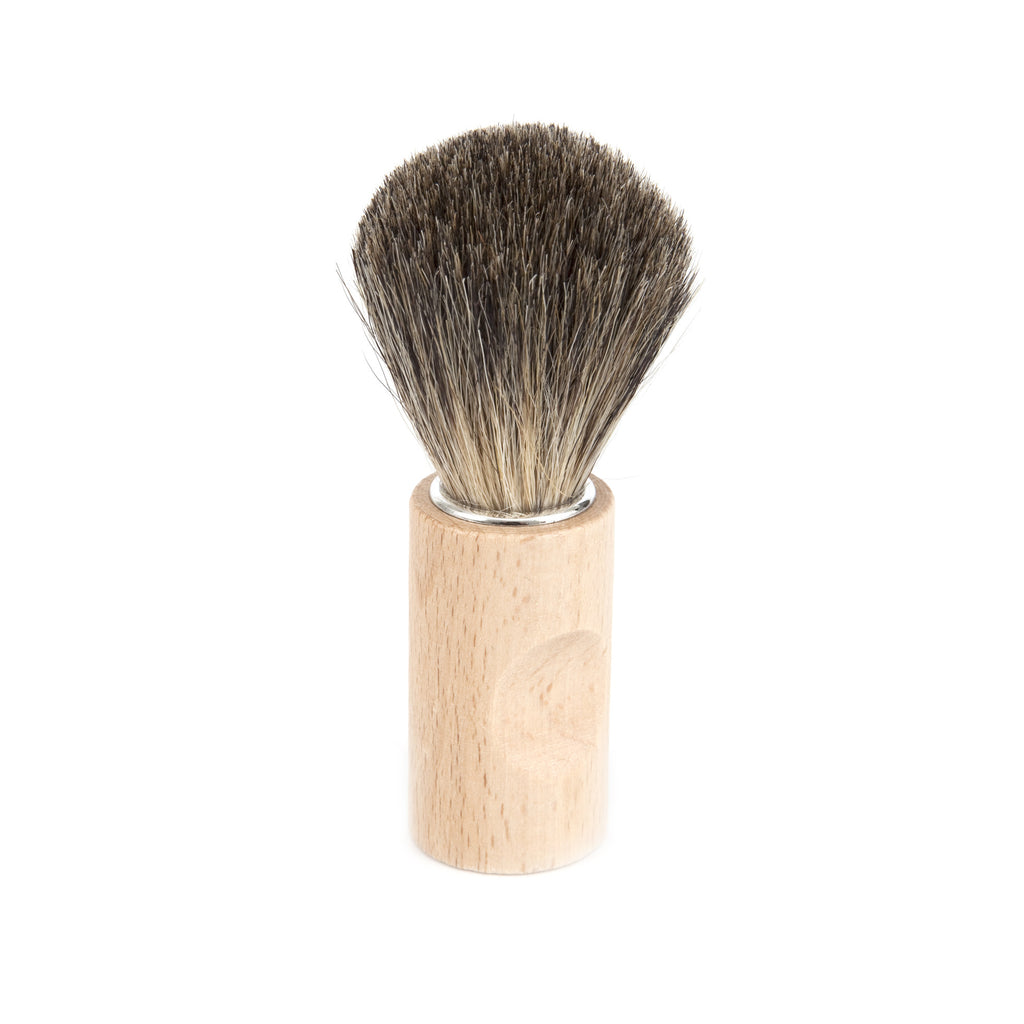 Iris Hantverk
Shaving Brush
$35.40 $59.00
or make 4 interest-free payments of $8.85 AUD fortnightly with
More info
Details
Say goodby to stubble with the delicate Shaving Brush. Made from beech wood & badger hair, this modest brush is sure to optimise your shaving experience. T

he Shaving Brush is a perfect complement to the 

Shaving Cup

.
Values
People Loving - Iris Hantverk has been employing visually impaired craftsmen to create their products since the late 1900s. Visually impaired or not, Iris Hantverk ensures that every employee is treated equally.
The Specs
Material: Beech & badger hair.
Size:
Height - 4.5cm.
Length - 10.5cm.
Weight - 35g.
Country of Origin: Germany
About Iris Hantverk
Originally based in Sweden, Iris Hantverk create brushes that give 'hand-made' a new meaning. Every brush, whether it be a dish brush, broom or pan brush, is carefully bound by a visually impaired craftsmen using traditional Swedish binding techniques. The skill and dedication of these artisans bring a new dimension to the concept of sensitivity and craftsmanship.
Iris Hantverk have been producing high quality brushes and employing visually impaired craftsmen since the late 1900's. The fact their brushes can now be found in stores all over the world stands as a testament to the quality of their work.
Reviews