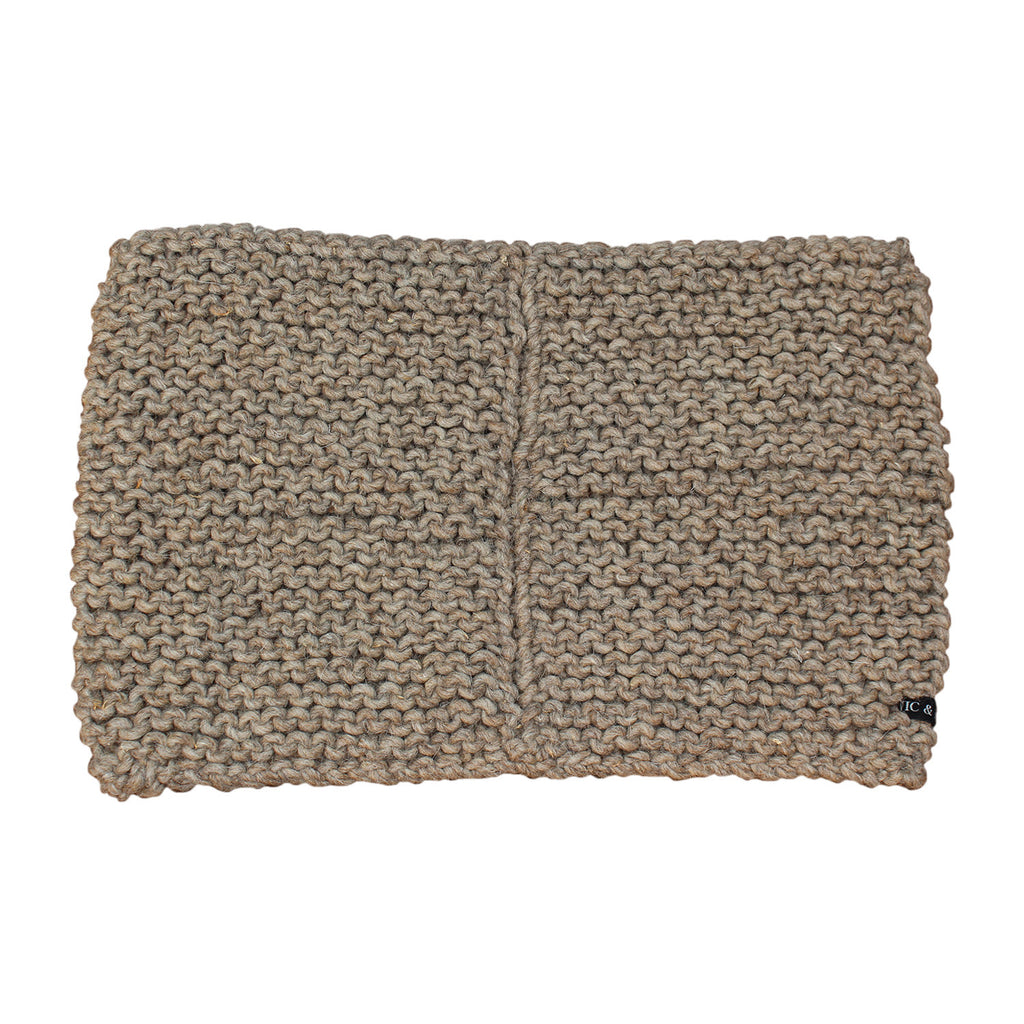 Wic & Folk
Rectangle Knitted Placemats
$25.50 $42.50
or make 4 interest-free payments of $6.38 AUD fortnightly with
More info
Details
Host your next dinner party in style with these beautiful hand crocheted pure Belgium wool placemats. Whether your theme is rustic or eclectic these versatile little gems will do the trick.
Values
Planet Loving - Made from all natural materials, the environment won't mind if you sit down to dinner with these chic placemats.
Handcrafted - Each Knitted Placemat is carefully handmade by the Wic & Folk team on large wooden knitting needles.
The Specs
Materials: Felted wool
Size: Approximately 30cm x 47cm
Country of Origin: Australia
About Wic & Folk
Wic and Folk create handcrafted homewares and tools all using their unique brand of 'BIG' knitting. Think thick, chunky, eye catching knits that demand to be seen but remain durable enough for everyday use. Discover baskets, cushions, ottomans throws and scarves, all woven from natural fibres and created with knitting needles large enough to stake a vampire.
Constantly evolving, Wic and Folk's design process is shaped by the complexities of working with a range of natural rope, wool and cottons, forever mindful of designing products that are tactile and functional.
Reviews