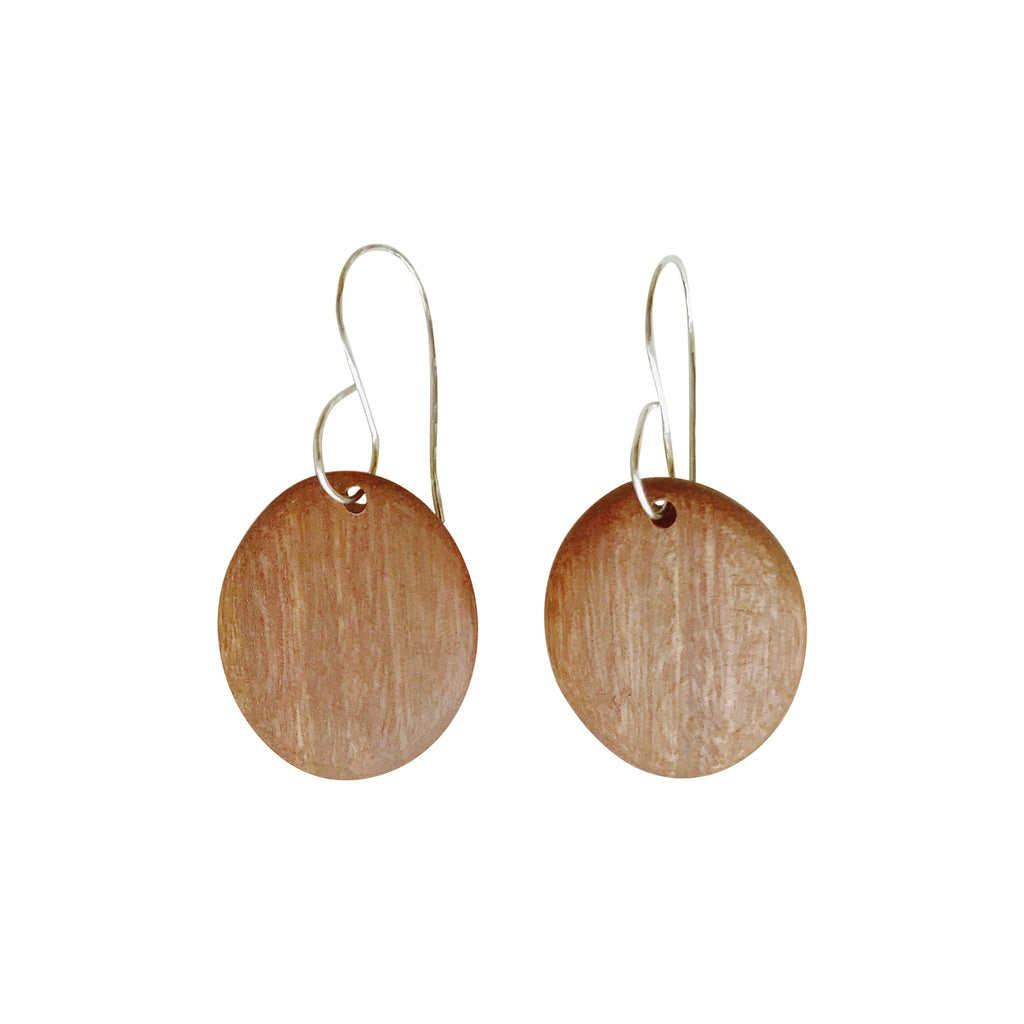 Eva Cassis
Pebble Earrings
$35.40 $59.00
or make 4 interest-free payments of $8.85 AUD fortnightly with
More info
Details
Just like you, these versatile earrings are unique & organic. Handcrafted from recycled timber found in nature & fashioned into irregular buttons, the Pebble Earrings frame the face beautifully, drawing the eye to the natural timber tones.
Values
Planet Loving - Each Pebble Earring is made from recycled timber, reducing demand for new timber.
Handcrafted - The Pebble Earrings are handmade in Sydney by Eva & her team.
The Specs
Materials: Recycled timber & sterling silver.
Note: We intentionally keep our timbers as natural looking as possible to celebrate the uniqueness and beauty of each individual piece making no two necklaces exactly the same. This image is representative of the style.
Size: Diameter 3-4cm.
Country of Origin: Australia
About Eva Cassis
Prepare to fall in love with fashion all over again. Focusing on expert craftsmanship & functional design, Eva Cassis creates high quality clothing & jewellery that is oh so wearable. The antithesis of fast paced 'throwaway fashion', Eva Cassis creates considered & timeless fashion that will last for years to come, not just until next season.
Handmade in Sydney by Eva & her team, each garment & piece of jewellery uses only ethically sourced materials & luxurious natural fibres whilst adopting systems to ensure there is minimal wastage.
Reviews