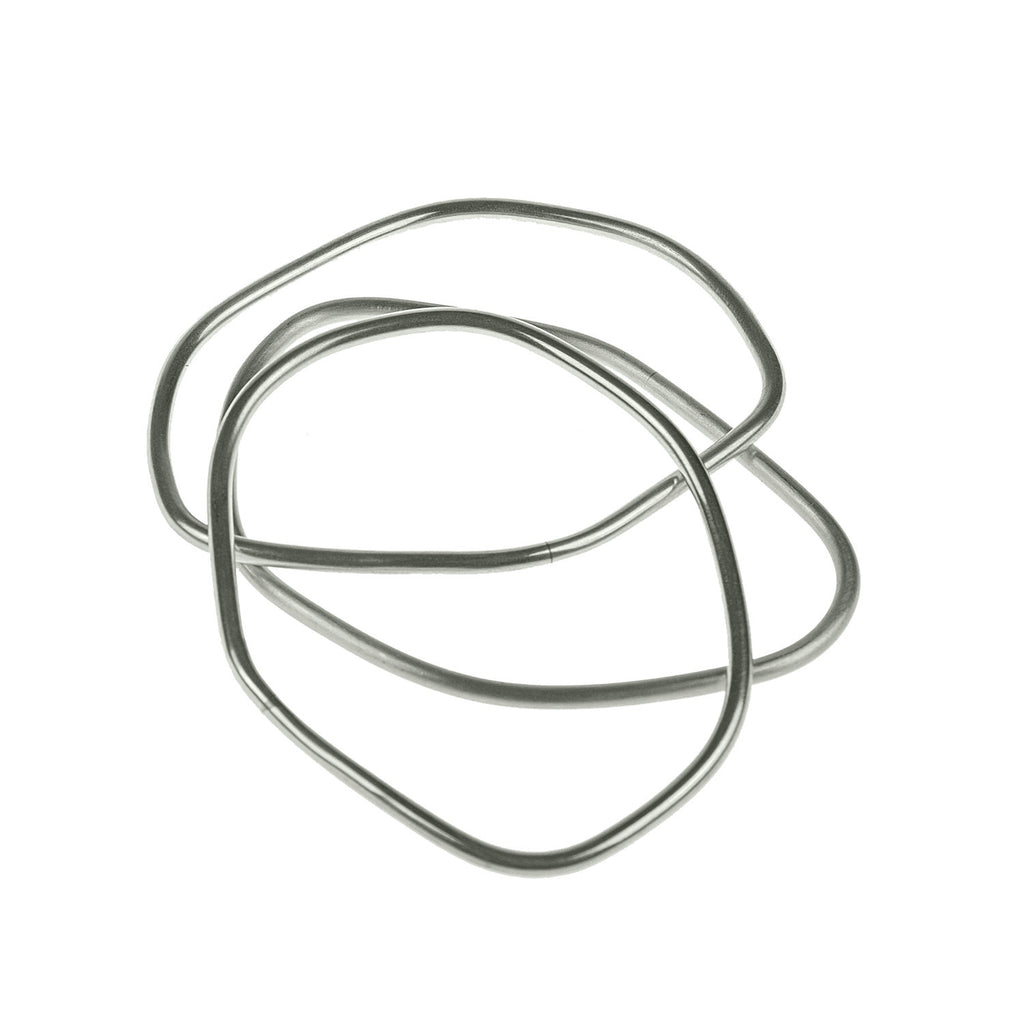 Liminal Jewellery
Organic Bangle
$162.00 $270.00
or make 4 interest-free payments of $40.50 AUD fortnightly with
More info
Details
A refreshing take on the bangle, this set of three blends stylish minimalism with bold personality. Enjoy the gentle rhythms of nature as these bangles sway and interact with your movement.
Values
Handcrafted - Each Organic Bangle is lovingly and skillfully made by Liminal founder and jeweller, Nikola Marcus.
Planet Loving - Each Organic Bangle is made from recycled silver crafted into three differing organic shapes ensuring inspiration is the only thing taken from nature.
The Specs
Material: Recycled sterling silver.
Size: Medium.
Country of Origin: Australia.
About Liminal Jewellery
Liminal Jewellery stands for embracing the unknown. Pushing past the familiar to create something bold and unique is key to jeweller Nicola Markus' work. After having worked as a scientist, writer and conservationist, Liminal Jewellery marks a turning point for Nicola as well as the culmination of her life's work.
Nicola's jewellery is strongly influenced by her adoration of organic forms and passion for nature. This love for the environment is reflected in Liminal Jewellery's dedication to only using recycled silver, eliminating the environmental and human costs associated with mining.
Reviews