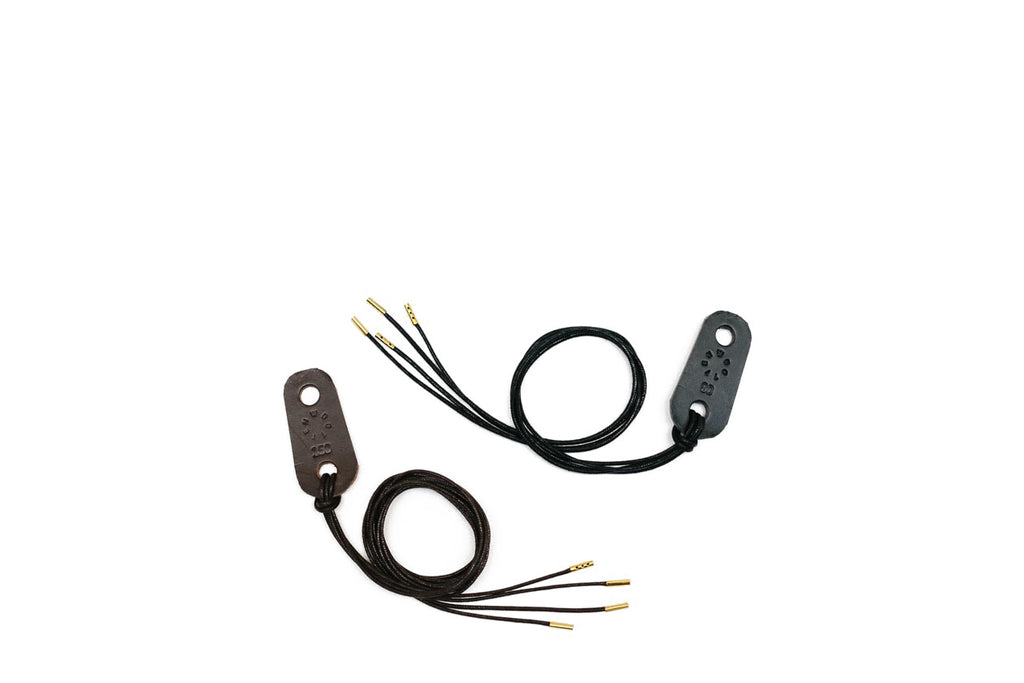 Wootten
Shoelaces with Brass Tip
$10.00
or make 4 interest-free payments of $2.50 AUD fortnightly with
More info
Details
These waxed cotton laces feature brass aglets.
Values
Handcrafted - Each pair of Shoelaces are slowly and meticulously hand made by the Wootten team.
The Specs
Materials: Waxed cotton with brass tips.
Size:
75cm – 4-5 eyelets.
90cm – 5 – 6 eyelets.
120cm – 7-8 eyelets.
Country of Origin: England
About Wootten
The idea of walking in a father's footsteps is as old as the art of making shoes itself. It's the idea on which Wootten is founded. Jess's dad, Ross Wootten, began making bespoke footwear in the early 1970s in South Australia, and now, over 40 years later, Jess proudly carries on that tradition.
Based in Melbourne, Australia, Wootten create bespoke leather shoes and accessories. Each handcrafted leather product merges fashion with functionality, showcasing the four decades of leatherworking experience possessed by the Wooten team.
Reviews