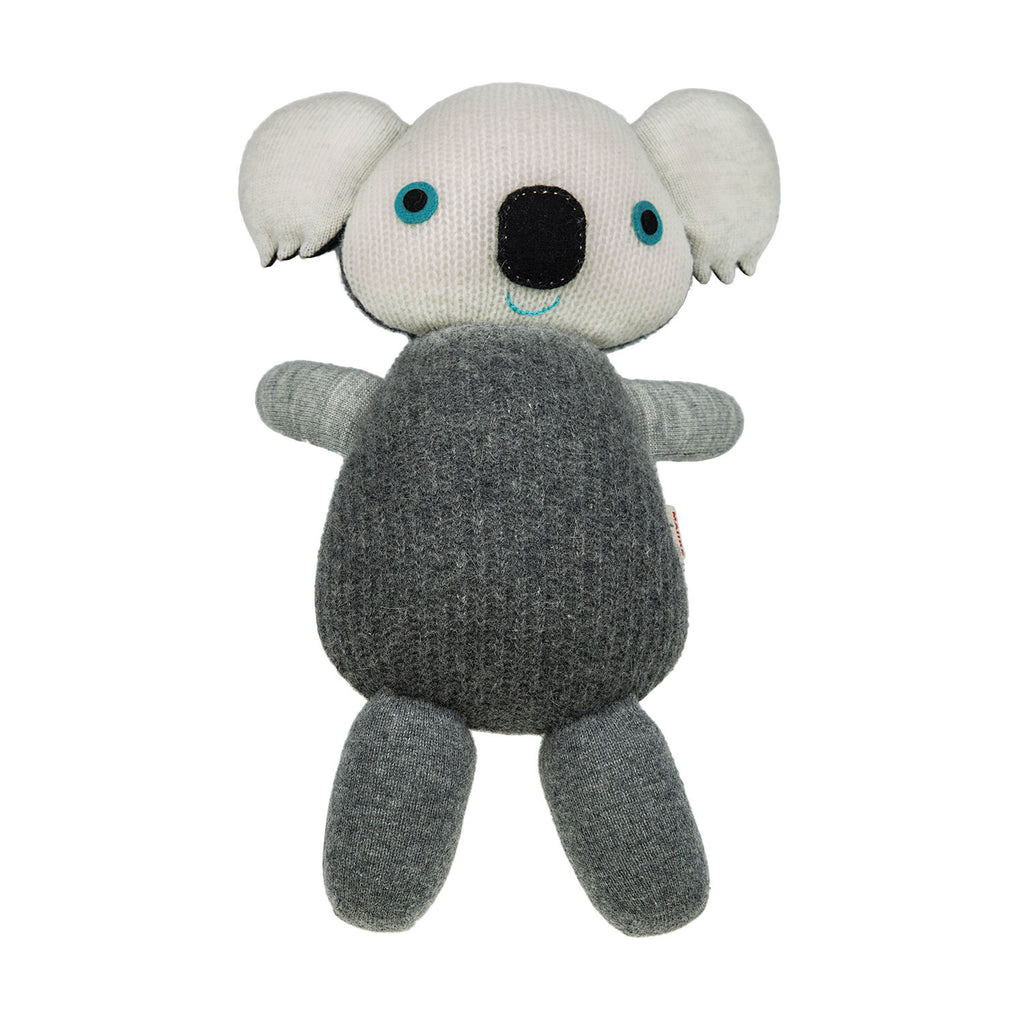 Maiike
Koala - Grey
$53.40 $89.00
or make 4 interest-free payments of $13.35 AUD fortnightly with
More info
Details
This adorable, sleepy koala is just waiting for a hug! Made from recycled wool with PET stuffing & felt eyes, this Koala is the perfect toy for a planet friendly bub.
Values
Planet Loving - Each Maiike Koala is made from PET stuffing & recycled knits carefully sourced from secondhand stores & lovingly brought back to life as beautiful toys.
Handcrafted - The Maiike Koala is created by hand by Aly & each toy is a one-off.
The Specs
Material: Recycled wool, recycled felt & PET stuffing.
Size:
Height - 34cm.
Width - 23cm.
Depth - 11cm.
Country of Origin: Australia.
About Maiike
Maiike exists out of necessity, out of its founder's need to constantly create & perfect. Purveyor's of comfortable clothes, cuddly soft toys & quilts that demand to be napped under, Maiike infuses everything they create with a certain homey coziness.
Maiike repurposes knits carefully sourced from secondhand stores before bringing them back to life as a soft toys & quilts. The impulse to touch, the feeling when an item is held against our skin & the way the colours make us feel are all carefully balanced to create something instantly lovable.
Reviews