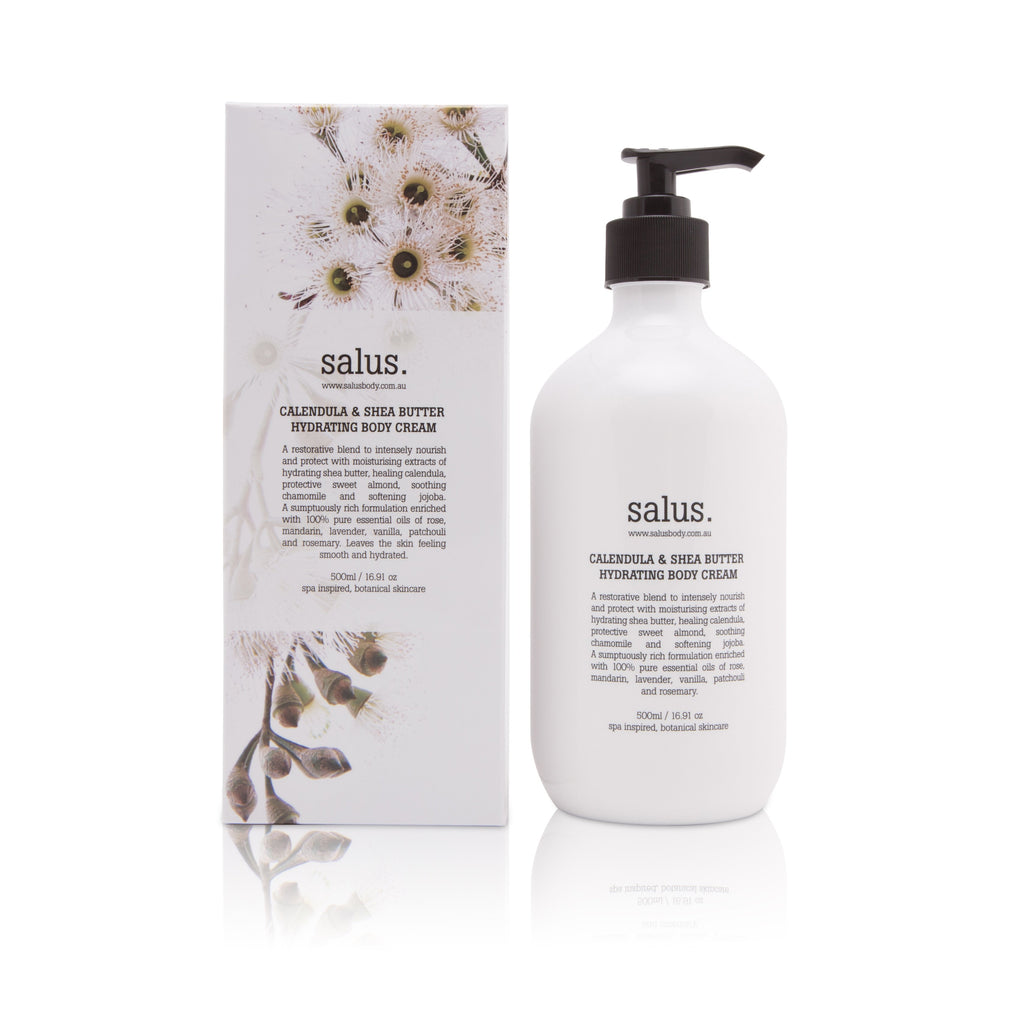 Salus
Calendula & Shea Butter Hydrating Body Cream
$29.40 $49.00
or make 4 interest-free payments of $7.35 AUD fortnightly with
More info
Details
A restorative blend to intensely nourish & protect with moisturising extracts of hydrating shea butter, healing calendula, protective sweet almond, soothing chamomile & softening jojoba. A sumptuously rich formulation enriched with 100% pure essential oils.
Values
Planet Loving - Salus Body only use 100% recyclable plastics for their bottles & chlorine free paper for their boxes. Their products are botanically based so not only will your skin love them but so does the planet.
Animal Loving - Salus body never tests their products on animals meaning no furry (or not so furry!) friends were harmed during production.
Cause Supporting - Salus offers financial support to the National Breast Cancer Foundation, along with The Sacred Heart Mission on St Kilda.
The Good Life - Crafted from botanically based ingredients with pure essential oils, your body will love you for taking such tender care of it!
The Specs
Ingredients: Shea butter, calendula, chamomile, sweet almond , rosemary, mandarin, lavender, rose, patchouli, vanilla, aloe.
Size: 500ml.
Country of Origin: Australia
About Salus
Salus bottles the indulgence & luxury of the spa experience, so you can nurture your mind, body, heart & spirit without having to leave the house! Salus is all about encouraging you to take time out to stop & reconnect with the natural rhythms of life.
Discover high performance formulations that are therapeutically active & contain powerful botanicals, natural plant extracts & essential oils. Plus, all of Salus' products are free from nasty artificial fragrances & colours, sodium laurel sulfates, parabens & mineral oils.
Reviews